Successful Cases
2022-03-28
2023-07-11 10:12
Successful Cases
Businesses that grow with kwalit
Get to know some successful cases here. Get to know some of our clients better.
Construction Materials
Abílio Rodrigues Peixoto & Filhos, SA
More than ideas, we build relationships!
We help you realize all your construction and decoration projects, whether you are a private or professional client.
For 45 years we have passionately sought to present all kinds of solutions and products tailored to the dreams of those who enter our stores. We accompany our customers from the very first foundations of their home, advising on the best building and decoration materials.
What do we guarantee? Complete solutions presented to your measure, at the best price.
Portugal, France, Guinea – Conakry
Born in Amsterdam, raised around the world.
We Brew the Joy of True Togetherness to inspire a better world. We light up the moments that unite us, we create bonds that are unforgettable. They help make the world a little better…
One day, one beer, one cheers at a time!
Food and Beverage
International Liquor & Tobacco Trading N.V
ILTT is the first and largest distilled spirits and beer distributor in St. Maarten. Maarten established since 1960. With an extensive and efficient distribution network in St. Lucia, the company has an extensive and efficient distribution network in St. Lucia. Maarten and the neighboring islands, including a sister company in St. Barthelemy established since 1935. Over the years, the company has earned a reputation for its focus on building base brands and an experienced management, sales, marketing, and logistics team.
Distributor
EWT- Europe West Indies Trading Company B.V.
EWT was established in Curacao in 1992. Over the past 25 years, EWT has demonstrated growth in every possible way. CGrowing and adapting to the changing needs of the industry, implementing the latest technology in storage, insulation and cooling systems. Serve more than 1000 customers, and have a storage capacity of 80,000 m2 as well as a modern fleet of trucks freezers and refrigerators, all with the highest food safety standards.
Oduber Agencies N.V. was founded in 1955 and has operations in Aruba, Curaçao, Bonaire and St. Maarten (covering Saba, Statia, St. Barths and Anguilla)
Oduber Agencies represents a number of high-quality product and service companies as exclusive agent, distributor and/or commission agent in the Dutch Caribbean islands. The company's 4 divisions include: pharmaceuticals, consumer goods, and health and wellness supplies for hospitals and laboratories.
Aruba, Curacao, Bonaire, St. Maarten
A Unicon started in 1955 and today is one of the most important most importants Aruba, selling and repairing home appliances, furniture and products electronics. AMC's home appliance offerings Unicon are complemented by the decorative items Home & Nature.Go to part since 2014 of the Group Unicomer um leader in retail and financial services in America Latina.
Coffee Roasting
Cafés Guilis,SL
Cafés Guilis was founded in Madrid in 1928 and has been dedicated to coffee roasting ever since. It is a dynamic company, immersed since its origins in a process of continuous innovation that has allowed it to position itself as a leading hotelier in the Madrid community and open its market to other European countries and the United States.
Food and Beverage
Prodimex International
A Prodimex is an innovative company that seeks more than just commercial success. We work with passion and inspire others to use our efficient office solutions. We provide products and solutions to optimize any workplace. It is our mission to organize your workplace in such a way that your performance and creativity will increase. With a staff of 120 employees across 5 divisions, we provide over 10,000 articles and professional services that make your workplace feel like home.
Com o their professionalism e more than 30 years in distribution a Rudisa Agencies evolved to be one of networks leading distributiones in Suriname. Imports products from various countries of the world, with a focus on Caribbean productss and distributes them throughout Suriname, Guyana, Trinidad, Jamaica, Grenada, among others.
With 6 Decades, of history a VSH operates in several areas: Trading, Logistics, Steel Construction, Food, Real Estate, Investments, and Detergents. Through associated companies, VSH is also involved in the insurance and hospitality business. With an active presence in four countries: Suriname, Guyana, the United States of America and the Netherlands, and with its headquarters in Suriname, it continues to be one of the largest holding companies in the world. from Suriname
Suriname, Guyana, United States of America and Holland
Distribution and drinks
King's
A King's Enterprises is the largest distillate distribution group in Suriname, with coverage also in the neighboring markets of Guyana. Its business is duty domestic and have a significant distribution operation, with major international brands of spirits.
Plastic injection and molding
MD Group
MD was founded 33 years ago as an engineering services company. Along the way, it has expanded its services to cover the entire mold production chain. Today, MD Group qualifies as a world reference in offering mold solutions and products for the Automotive Lighting Industry.
Home Textiles
International Lasa
Founded by Armando da Silva Antunes, LASA started with an industrial project dedicated exclusively to the production of terry towels for the bath. Since then, for more than 30 years, LASA has founded and acquired companies, in a continuous policy of solidification, creation of critical mass, dimension and search for new opportunities, which has allowed it to have today a wide and complementary offer in everything that is textile products for the home.
Production of Aluminum Tubes and Laminates
Alonarti Envases
Alornati is a company with more than 65 years of experience, leader in the Spanish and Portuguese market in the production of aluminum tubes and laminates. Alonarti focuses its efforts on improving quality through constant technological and human modernization.
Manufacture and trade of gutter systems
Guttal
Guttal was established in 2011, with the mission of providing materials for installing aluminum, zinc and copper gutters. In a little over 6 years of activity, Guttal has been able to equip itself with qualified and specialized technical staff to ensure a quality product at the best price, investing in a customer service policy of total transparency and professionalism in order to always serve better and better.
Floriculture Production
Florensis
Florensis Portugal has a production of 4,5 hectares where they produce vegetative propagation material of annual and perennial plants. In addition, they also produce seeds of various perennial species. In high season the team can reach 220 people.
Production of environments / kitchens
DL Cozinhas
DL kitchens is today a reference in the kitchen furniture market. With more than 34 years of experience, it was in 2004 that Luzmóveis gave birth to this brand, which differentiates itself mainly by having an innovative and technological concept, transporting architecture to the kitchen and allowing the client to adapt a high quality standard to their particular taste.
Sustainable Packaging Production
Ly Company
Ly Company is a company whose mission is to create a tipping point for society and businesses on the importance of sustainable packaging consumption for the conservation of the planet. Ly company produces alternative and sustainable packaging for mass consumer products.
Coffee Machine Manufacturing
La Rocca Exprés SA
With more than 30 years of experience, La Rocca produces handcrafted espresso machines that offer comfort to the barista in the preparation of the coffee. Offering in every cup of coffee a unique and special flavor.
With more than 40 years in the market, ENAPOR is one of the references in the Cape Verdean business sector, basing its success on qualified and motivated professionals, driven by team spirit and focus on the client. The Company is present in the 9 inhabited islands in the country, uniting them among themselves and connecting them to the world, by means of infrastructures that ensure the provision of services with the desired quality and safety.
Consulting and Engineering and Environment
Coba Group
Coba's mission is to put engineering at the service of its clients with a view to improving people's quality of life and the sustainable development of society. Acting in a sustained manner and based on the socio-professional development of its employees, Coba aims to be a leader in Portugal.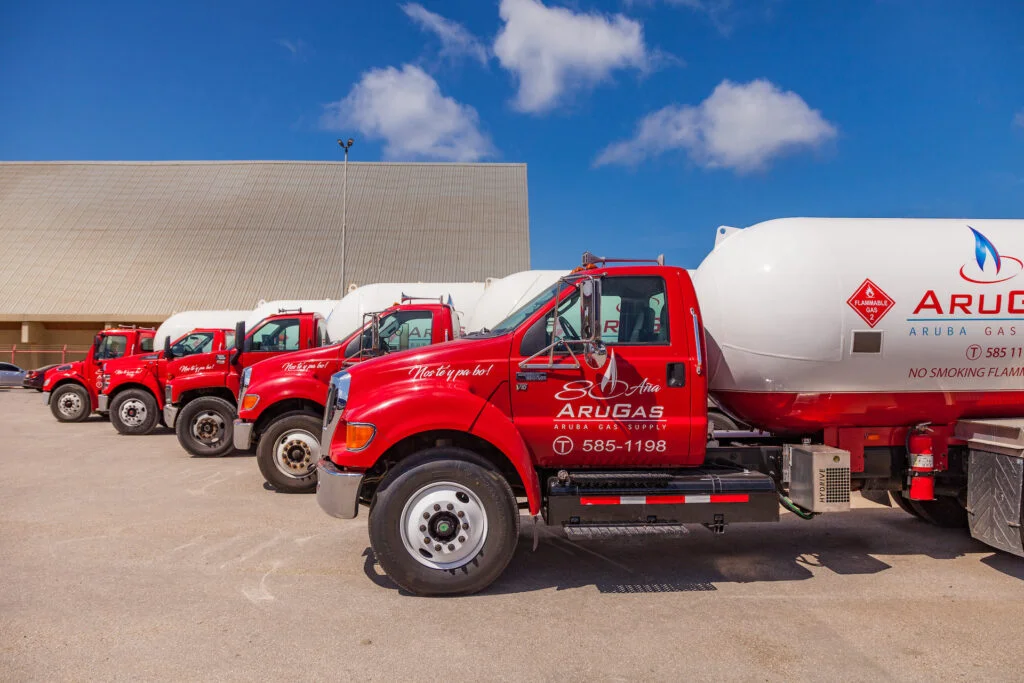 Arugas is the main gas supplier and distributor on the island of Aruba. Today, Arugas' activities also include gas installation and technical support services, equipment and appliance sales, and automotive gas conversion technology.
Renewable Energies
Sowitec
Sowitec is dedicated to transforming the world's energy supply and making clean, affordable energy available to all. At Sowitec, we take pride in developing highly competitive projects that not only focus on technical and economic superiority, but also on the potential social and environmental benefits. With a presence in 14 countries and a team of over 140 professionals, Sowitec is today one of the major global players in renewable energy.
Post Office
Post Aruba N.V.
The basic mission is to provide a fast, reliable, and efficient postal delivery service, locally and internationally. However, and keeping in mind the trends in the business world, we want to provide customers with a broad line of products and services ranging from traditional postal delivery service to financial services and a new line of services tailored to the needs of corporate customers in Aruba.
Coffee and tea
Jacobs Douwe Egberts
JDE is a subsidiary of JDE Peet's, the world's leading pure coffee and tea company, based in the Netherlands. Today, JDE unlocks the possibilities of coffee and tea in more than 100 countries through a portfolio of over 50 brands, including L'OR, Jacobs, Senseo, Tassimo, Douwe Egberts, OldTown, Super, Pickwick, and Moccona.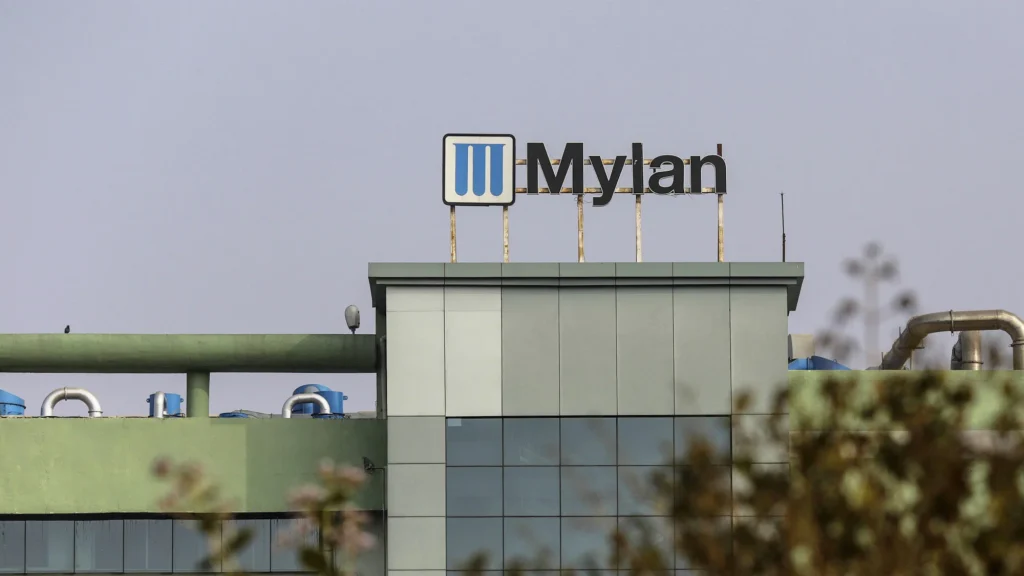 Pharmaceutical Industry
Mylan
We are uniquely positioned to fulfill our mission of empowering people around the world to live healthier lives at every stage of life. As a global healthcare company, improving access and providing high-quality medicines in a sustainable way is our relentless goal.
Production and trade of ophthalmology equipment and machines
Ophtec
At Ophtec we look beyond what works. We focused on what works perfectly. We develop intraocular lenses (IOLs) and solutions, with best-in-class design and innovative optics. Founded by an ophthalmologist, we care wholeheartedly for people to see clearly. This is why we care about the ophthalmologists we work with.
Consulting and Solution Implementation
Cadtech - CT Solutions
Cadtech is an industry leader in the integration of PLM solutions (CAD, CAM, CAE, PDM…), specializing in solutions and resources for product lifecycle management, processes, projects and assets, including simulation and data management. Cadtech is committed to innovation and the application of the most advanced technologies, as well as quality execution in its areas of activity.